Do you know watches? Or luxury? If you know about either then you must know Breitling. Here's a little bit more about their history.
Breitling was founded in 1884
In 1884, Leon Breitling founded his eponymous watch brand in the Swiss Jura town of Saint-Imier. From the very beginning, the company has been focused on developing technical watches with a particular emphasis on chronographs.
In 1915, Breitling was the first manufacturer to offer a wristwatch with a separate push-piece button for starting and stopping the chronograph function – an innovation that is still used today in many of the brand's models. During World War II, Breitling supplied chronographs to both sides of the conflict as demand for precision timing instruments soared. After the war, Breitling continued to produce high-quality watches, including the Navitimer model which was introduced in 1952 and quickly became popular among aviators thanks to its innovative slide rule bezel which allowed pilots to make quick calculations mid-flight.
In 1962, Scott Carpenter wore a Breitling Chronomat during his Aurora 7 space mission, further cementing the brand's association with aviation. In 1984, WillyBreitling took over as head of the company from his father Gaston and oversaw a period of significant growth and expansion. Under Willy's leadership, new product lines were introduced such as jewelry and pens; retail boutiques were opened in major cities around the world, and partnerships were formed with other luxury brands such as Bentley Motors.
Today, Breitling is one of Switzerland's leading watch manufacturers with a global reputation for producing high-precision timepieces of exceptional quality. The brand continues to innovate and develop new technical features while staying true to its core values of tradition, performance and style. Whether you are looking for a sophisticated dress watch or a rugged sports model, Breitling has something to suit every taste. One thing all Breitling watches have in common is their attention to detail and commitment to quality. Every timepiece is crafted using only the finest materials and assembled by hand to ensure optimal performance. What's more, each watch undergoes rigorous testing before being released to market – meaning you can be confident your Breitling will stand up to everyday wear and tear.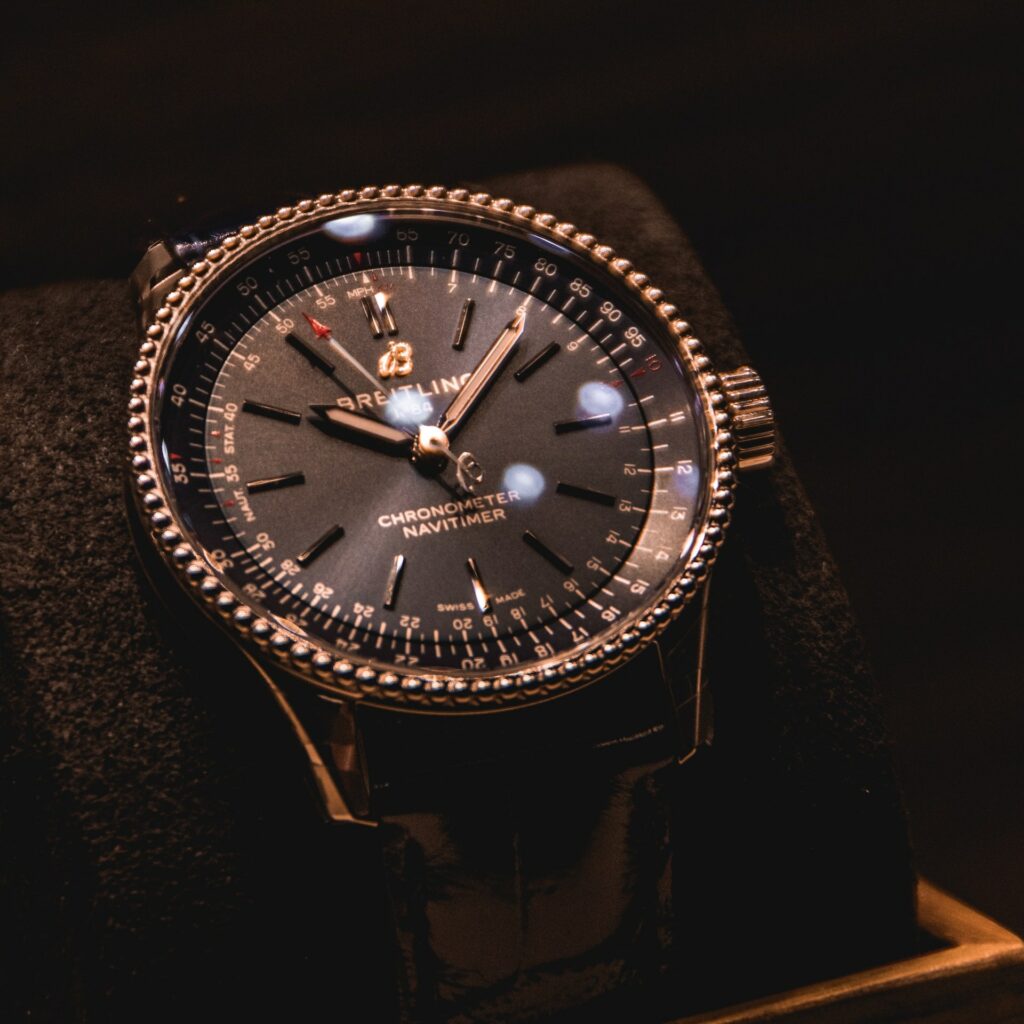 If you are looking for a luxurious gift or simply want to treat yourself to something special, consider investing in a Breitling.